---
Welcome to The Wheel of Time Wiki,
We are currently working on
6,147
articles
Spoiler Warning
This wiki contains spoilers for all books in the series! Read articles at your own risk.
Parent Page
Please visit our Parent Page for information regarding the appropriateness of the series.
---
First published in 1990, Robert Jordan began an epic series called The Wheel of Time. For the next seventeen years, readers experienced eleven books of rich and expansive storytelling. However, on September 16th, 2007, Robert Jordan passed away due to cardiac amyloidosis. His legacy is carried on by Brandon Sanderson, a fellow fantasy author and Wheel of Time fan. With the help of Harriet Rigney, Robert Jordan's wife and editor, Mr. Sanderson finished the journey over twenty years in the making.
"Let the Dragon ride again on the winds of time."
All manner of characters populate the vast world of the series. With fourteen books and a prequel, The Wheel of Time series contains thousands of characters, from Aes Sedai, Warders, and nobility, to humble farmers and maids, from powerful warriors to those sworn to peace in all they do.
---
---
Featured Article
Padan Fain is a peddler from Lugard, Murandy who made regular visits to the Two Rivers and Emond's Field. His Lugarder accent comes and goes throughout the series. He has since become much, much more than a simple peddler. He combined with Mordeth and has become evil on a level akin to the Forsaken. Padan Fain became a Darkfriend in his twenties, for the promise of immortality. Continuing his work as a peddler, he came to Emond's Field every spring, and loved being the center of attention. Unknown to most, he has also been a Darkfriend for more than forty years, and was the "Dark One's Hound", searching for the Dragon Reborn. Sometime in 996 NE he was chosen for a special task: to seek the Dragon Reborn. He journeyed to Shayol Ghul and met Ba'alzamon, who gave him dark powers to aid in his hunt. In 997 NE he journeyed back to Shayol Ghul and his mind was "distilled" of his findings. By 998 NE, given the special ability to track the ones he was seeking, he had narrowed his search to three boys from Emond's Field: Rand al'Thor, Matrim Cauthon and Perrin Aybara. With this certainty in mind, he brought Trollocs and Myrddraal to Emond's Field on Winternight. (more...)
---
| | |
| --- | --- |
| Quote of the Day | |
"I came to bloody rescue you. Burn me if I expected to be greeted as if I had come to steal a pie."
   —
Mat Cauthon
Loading RSS data...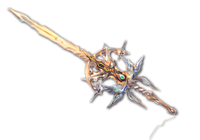 Fantasy Literature
Go to these sites for info or for help with your own wiki!
A Court of Thorns and Roses • A Song of Ice and Fire • All Souls Trilogy • Beyonders • The Black Company • The Brotherband Chronicles - Ranger's Apprentice - Royal Ranger • The Dark Tower • Deltora Quest • Discworld • The Dragonriders of Pern • The Dresden Files • Fablehaven • The First Law • Grishaverse • His Dark Materials • Inheritance Cycle • The Kingkiller Chronicle • The Land of Stories • The Magicians • Malazan Book of the Fallen • Mistborn • Shades of Magic • Shannara • The Spiderwick Chronicles • The Stormlight Archive • Sword of Truth • Throne of Glass • Wheel of Time • The Wicked Years
Want your community included? See how!

---
The Wheel of Time is © Copyright Robert Jordan.
The phrases The Wheel of Time™ and The Dragon Reborn™ are trademarks of Robert Jordan.
Community content is available under
CC-BY-SA
unless otherwise noted.