Welcome, DagnyVin!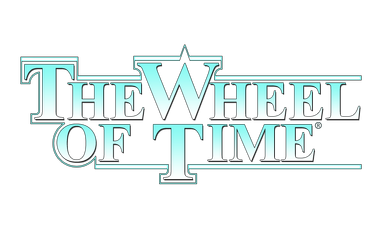 Hello, and welcome to A Wheel of Time Wiki!. Thanks for your edit to the Mazrim Taim page. I hope you like the place and decide to stay. Here are a few good links for newcomers:

I hope you enjoy editing here and helping us get this project started. By the way, please be sure to Sign your comments on talk pages, using four tildes (~~~~) to produce your name and the current date, or three tildes (~~~) for just your name. If you have any questions, please don't hesitate to contact one of us for more information! -- Mainphramephreak (Talk) 03:56, March 19, 2013
Hey there
Hey there thanks for all the edits. I've done a lot of edits and I know my English is horofic (even my spelling) so keep up the good work especially on mine--GuanYu79 (talk) 21:47, March 21, 2013 (UTC)
Tense
Hi, DagnyVin,
The tense info is at Wotwiki:OOC, the third paragraph. It really should be part of the style guide, I just haven't gotten around to overhauling it yet. :) Anyways, basically, if the character is still alive, the article should be in the present tense, aside from where it makes sense to be in the past tense, as in the history section and such. If the character is dead, the article should be in the past tense. Let me know if you have any other questions! ---- Willie - HtS 01:49, March 22, 2013 (UTC)
Hey-lo!
Hi DagnyVin! Welcome! SisterMyana (talk) 23:36, March 23, 2013 (UTC)
Recent edits
Hi DagnyVin. First off, let me say thank you for adding those pages. It is always nice to have editors add to our wiki. Overall, a really great job.
Here is how we do the redirects. The singular word is used as a redirect to the plural category. So Saddlemaker (in the main namespace) redirects to Category:Saddlemakers.
Also, when creating categories, we change the sort key so that categories are alphabetized under the "space" heading. As you can see in the occupations category, there aren't any lettered headings like you would see normally. This just keeps the categories that have a lot of sub-categories more compact and easier to view.
We also add the DEFAULTSORT magic word to character articles when they have more than one name so that they alphabetize under thier last name. As you can see on the saddlemaker's category, Tal Nethin is listed under the "N" heading. You can see the code if you go to his page and edit it. It is located at the bottom.
Again, thanks for adding those pages and creating a new category. Please let me know if you have any questions. ---- Willie - HtS 22:29, April 26, 2013 (UTC)
Forsaken
Hey what do you think of my update of Aginor. Could you go through and check the tense/grammer for me please as that's not really my fortae. Looking to do belthamel, Messana and Taim at some stage as well.--GuanYu79 (talk) 08:25, May 19, 2013 (UTC)
Thanks!
Hey. I just wanted to let you know that you have been doing a great job here over the last several weeks. The corrections to grammer and coding have really been appreciated. Keep up the great work! ---- Willie - HtS 22:21, May 23, 2013 (UTC)
Community content is available under
CC-BY-SA
unless otherwise noted.